This web site is for the KBS History Project. A history of the W.K. Kellogg Biological Station is being compiled and written, with the goal of having a printed publication in summer or fall of 2014 2015.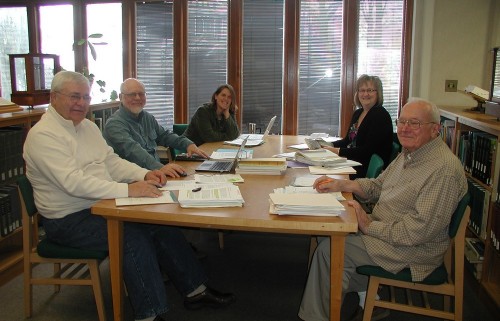 The project is in part the work of the following persons:
George H. Lauff, Director of the Kellogg Biological Station from 1964 to 1991
Michael J. Klug, Director of the Kellogg Biological Station from 1996 to 2003
Barbara Baker, Assistant Director, Communications and Community Relations until December 2012, now manager of the history project
Bonnie Feldkamp, writer
Nina Consolatti, Operations Supervisor from 1992 to 2010
John Gorentz, Computer Services Manager (retired in October 2013) and amateur history guy
We hope members of the KBS community, past and present, can contribute to the telling of the story, too.
Here are ways you can help:
Many of the articles on this site are open for commenting.  If you have information to add, or can offer corrections to things that have been written here, please do so.
You can submit an article of your own.   If you are interested in doing this, go to the contact page where you can send a message to one of the team members so arrangements can be made.